Not all home inspectors are created equal. Here are 5 questions to ask when hiring a home inspector.
Read More
Need a Septic Inspection Too?
Advanced Home Inspection of New Hampshire is pleased to announce that we can now provide a complete septic inspection by Kent Septic during our home inspections.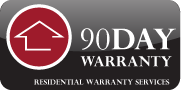 Advanced Home Inspection is one of the few home-inspection companies in New Hampshire offering a FREE 90-DAY WARRANTY with each inspection.
Archives